A massive thank you and well done!
Firstly, a massive thank you and well done to all of you amazing cyclists who competed in the Chapelton Bike Ride – 152 taking part on the day!   You did an amazing job on what turned out to be an exceptionally hot day, and NESS very much values your support of our fundraising efforts.
Of course, this event couldn't go ahead without the fantastic support of the team behind Elsick Development Company; NESS greatly appreciates the hard work that goes on behind the scenes to set this up each year to raise vital funding on our behalf, your continued support goes beyond words.
Thanks also to Stonehaven Cycling Club for overseeing the routes and water stops for the riders, which they desperately needed this year!  NESS also extend their gratitude and thanks to the many sponsors who are invited by Elsick Development to sponsor the event; they are – Places for People, Brio Retirement Living, Acumen Financial Planning, A&A Civils, A&J Stephen (Builders) Ltd, AB Wellness, AJC Scotland, Easy Landscapes, MGA Architecture, Mission 10, Snowdrop Developments, Sports Turf Services Ltd and Thomson Gray.  Your generosity most certainly helps to keep this event going, year upon year, thank you.
NESS would also like to thank all of the wonderful volunteers who helped out on the day, you did a great job to ensure the event ran smoothly.  A huge shout out and thanks also to Bannerman Butcher for providing, without a doubt, the best burgers, sausages, and bacon rolls (ever!) and Namaste Deli for their delicious vegan/vegetarian lunch boxes, which went down a treat with many of the riders. We can't forget Margaret, an amazing lady, who every year looks after the tea/coffee stall and provides us with a continuous supply of hot water, thank you so much for doing this.
A final thanks to everyone else, not noted above, but involved in making this such a great fun, family event, your support is very much appreciated.
We raised over £6,000 on the day – a massive thanks to everyone for making this possible.
Look forward to seeing you all next year!
GOLD SPONSOR:                                                                                              SILVER SPONSORS :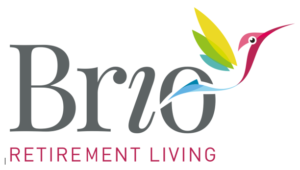 _________________________________________________________________________________________________________________________________________________________________________________________